Every year, there are a variety of fun family events at El Rancho de las Golondrinas . Visiting Las Golondrinas is one of the top things to do in Santa Fe for the June to October season. This wonderful living history museum serves as a valuable reminder of the area's Native American and Spanish cultures, the settlers' traditions, and their staunch perseverance in the face of tumultuous times. Join Las Golondrinas Living History Museum as it comes to life this summer.
To book the best lodging direct with special discounts, please go to our Lodging category. If you'd like to receive a free Mini Guide Map of Santa Fe and surrounding areas with ideas of things to do, where to eat, shop and play, and you're located in the U.S., please send your name and address to Maria@santafeselection.com.
Mark your calendars and plan to be here for the following fun, family-friendly events.
2019 Schedule of Events
June 1st & 2nd – Spring & Fiber Festival. 10am – 4pm
Come see what life was like on the Camino Real, Santa Fe Trail and Spanish Trail.  Learn about the people, goods and livestock that came and went on the arteries of the Southwest.  Also, experience traditional ranch activities like sheep shearing, wool dyeing, spinning and weaving. Plus a fiber arts marketplace, bread baking and crafts for children!
June 15th & 16th – Herb & Lavender Festival. 10am – 4pm
Visit lavender and herb product vendors and enjoy lectures and hands-on activities on all things lavender. Visit the marketplace to shop great treasures from over 20 vendors selling handmade soaps, lotions, essential oils, art, food, plants and more!
July 6th & 7th: Annual Santa Fe Wine Festival. Noon – 6pm
Celebrate summer with handmade wines from the New Mexico Wine and Grape Growers Association. Taste mouthwatering food, dance to live music, buy unique arts and crafts, and explore New Mexico's history at Santa Fe's longest running wine festival.
July 20th & 21st:  Viva Mexico!! 10am – 4pm
Revel in the music, culture, food and art of Mexico for two days. Re-discover our neighbor to the south as you listen to mariachis, shop in the Mercado and eat delicious food prepared by local Mexican chefs.  Our shared histories and cross-cultural influences are undeniable at Viva Mexico!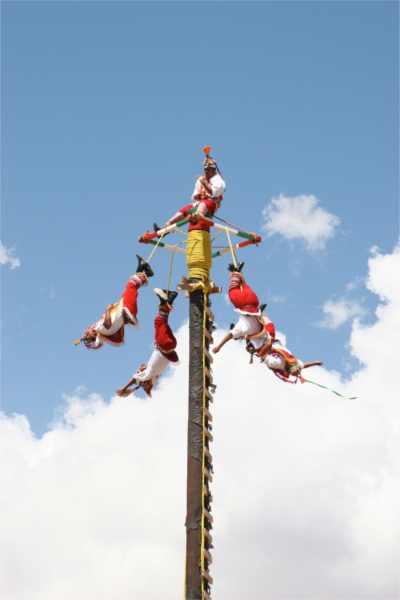 August 3rd & 4th – Panza Llena, Corazon Contento: New Mexico Food Fest. Noon – 6pm.
Explore the food history of New Mexico at El Rancho de las Golondrinas. Step back in time, as you taste your way through the history of the Land of Enchantment. Experience historic methods of food preparation, learn from food historians, attend workshops, sample delicious locally-made creations and find something special from the many vendors and artisans. Make connections to New Mexico's contemporary culinary scene and be the judge of an epic food truck war.
August 31st and September 1st – Fiesta de los Niños. 10am – 4pm
Immerse yourself in a weekend of interactive family activities that celebrate water! Dance troups, magicians, craft projects and more. Roam around the ponds, creeks and acequias that give life to our historic site as you have fun with, and learn about, this precious resource. Also encounter animals that populate the southwest and who, like us, depend upon water. Fun for all ages! Wander the grounds and meet costumed volunteers who will tell you about "La Vida Vieja."
September 14th & 15th – The Annual Santa Fe Renaissance Fair 10am – 5pm.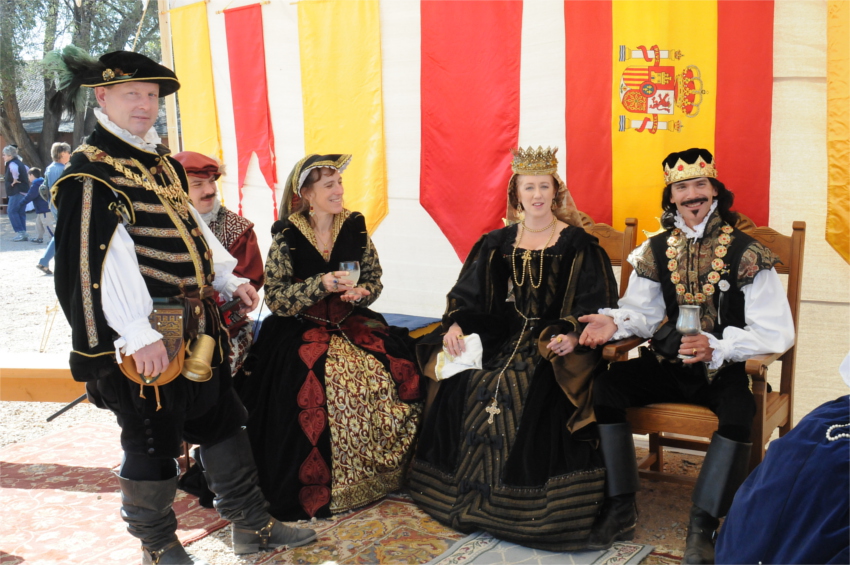 Travel back in time with Clan Tynker and the Order of Epona jousters. Go on a knight's quest to meet Queen Isabella and King Ferdinand. Ride in a Spanish Galleon at our kids game area. Learn about Renaissance arts and sciences from the SCA. Shrink in size as you enter the Fairy Village and pet a unicorn. Enjoy incredible performances and music, delicious food, and arts and crafts vendors at New Mexico's premier Renaissance Fair.
October 5th & 6th 10am – 4pm: Harvest Festival
Ranked in the top 3 Harvest Festivals in the U.S. Autumn is a vibrant time to visit El Rancho! Taste syrup from the burro driven sorghum mill, help make cider by cranking a traditional apple press, and pick a pumpkin from our scarecrow-guarded patch. Children can stomp grapes by foot, make cornhusk dolls or roll their own delicious tortillas by hand. There's a lot to do at this long-running and acclaimed event!
Oct 27th – 5 – 9pm Halloween Event "Spirits of New Mexico's Past": Meet the ghosts of history who lived and died in the land of enchantment! Step back in time and encounter a diverse assortment of characters from New Mexico's illustrious and often little known past. Listen to their amazing stories and experience intriguing bygone events. Lit by lantern light and campfires, our wondrous historic site takes on a family-friendly but spooky Halloween atmosphere.
There's something for everyone at El Rancho de las Golondrinas. Pick your fun and plan ahead.
To book your lodging at special discounted rates, or for help with planning the ideal vacation in Santa Fe, go to SantaFeSelection.com or call (505)470-2991.
To receive your FREE MINI GUIDE MAP, within the U.S., please send me an email with your name and complete address to Maria@santafeselection.com
Thank you for reading my blog article. If you'd like to receive my posts via email, please send your request to Maria@santafeselection.com.