Independent, locally-owned bookstores are fast becoming a rarity in the U.S. So much so that there are tour operators organizing trips to some of the nation's favorites. And Santa Fe boasts one of the best in Collected Works Bookstore and Coffeehouse.
Since 1986, Collected Works has been Santa Fe's community hub for the written and spoken word.  Owners Dorothy Massey and her daughter Mary Wolf have poured their hearts into making Collected Works a local favorite. With an events calendar that a performing arts space would be proud of, Collected Works hosts poetry readings, music and meet-the-author events and book signings, lectures on environment, politics, opera, and so much more.
For the readers and writers of tomorrow, they offer Children's Story Time every Wednesday and Thursday mornings from 10:45am to 11:30am. This is an opportunity for parents to take a break, sip a coffee, have a pastry and let the kids have fun.
It is heartwarming to see youngsters browsing a tangible book instead of being glued to a video game on a computer screen.
Located in historic downtown Santa Fe at the corner of Galisteo and Water Streets, the 4,000 square-foot space houses every kind of book for every interest. There are pastries and coffees, teas and soft drinks served all day long. If you're an early bird you get 20% off your coffee shop purchase between 8 and 9am. And where else can you curl up on a cozy sofa by a roaring fire with your favorite author and a steaming hot latte?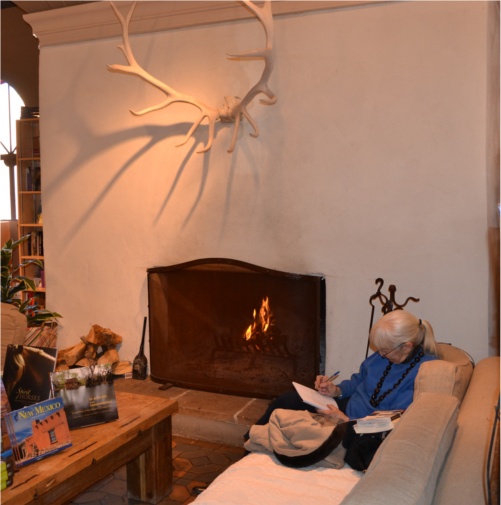 In the summer, the shaded patio welcomes you to sip an ice tea and while away an hour or two reading a juicy novel, or working at your computer, whichever you prefer. And for those with e-readers, they are partnering with Kobo ebooks to access tens of thousands of affordable, downloadable titles.
Long before it was a bookstore, part of this plot of land housed a legendary outlaw. William H. Bonney, a.k.a Billy the Kid, once spent time, or should I say, "did time," in the area that is now dedicated to the events stage and cafe. This is the spot where the Santa Fe County jailhouse once stood. You can't help feeling a sense of mystery and intrigue when you read the plaque on the exterior wall that tells the story about the notorious Pat Garrett and Billy the Kid.
Sheriff Pat Garrett captured Billy the Kid near Fort Sumner at a place called Stinking Springs. Billy was brought to Santa Fe to await trial because the jail here was considered the most secure. He was held for three months, from December 27th, 1880 to March 28, 1881. His trial took place in Mesilla, all the way down south near Las Cruces. Billy was found guilty of murder and then transported to Lincoln County where he was to be hanged in April.  But The Kid managed to kill his two jailers and escape.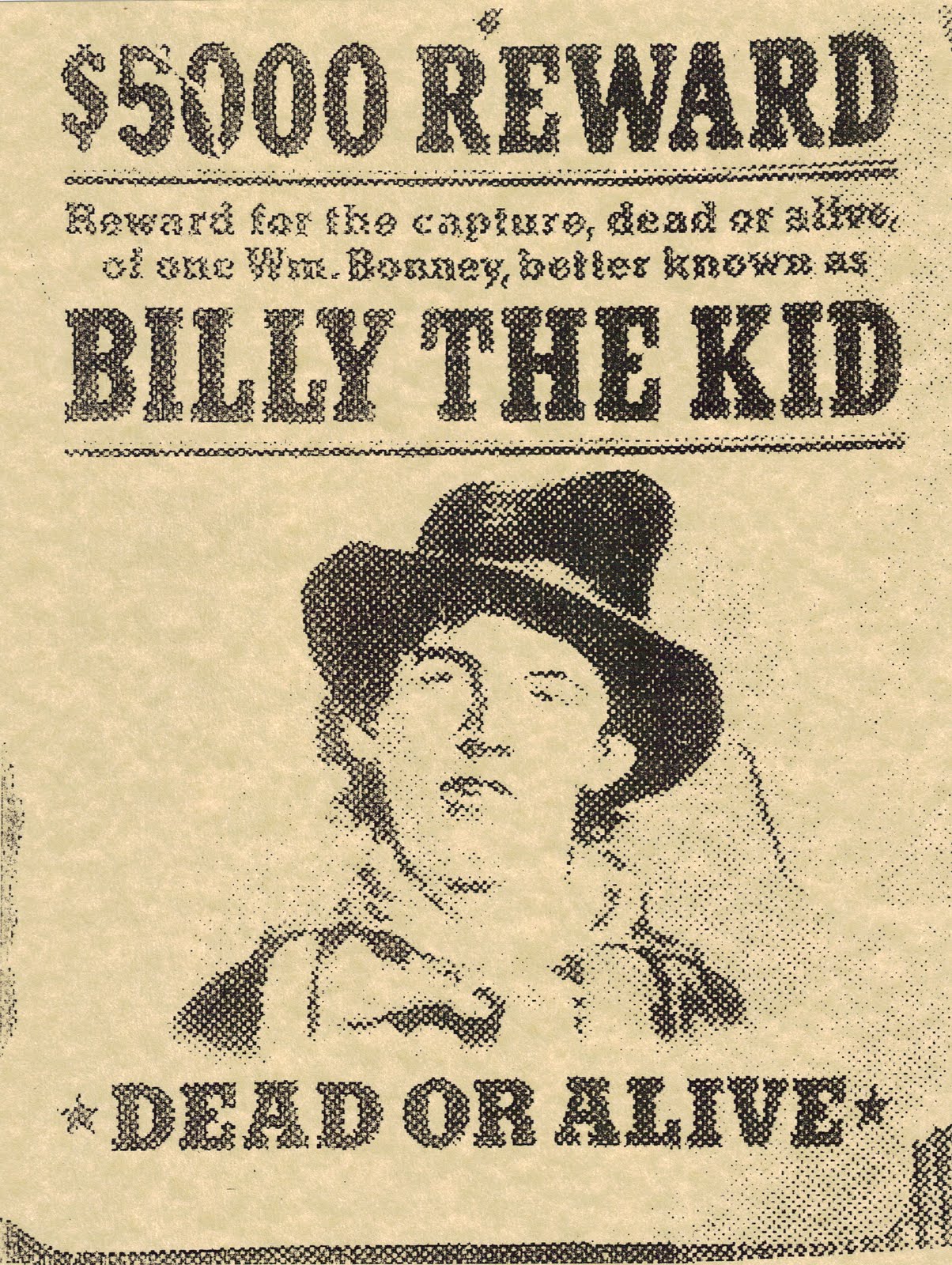 Three months later, it was by chance that Pat Garrett found Billy at Fort Sumner. He shot and killed Billy the Kid on July 14, 1881.
The Santa Fe jailhouse building was demolished in the early 1900s. Happily, the site now hosts our favorite bookstore and coffeehouse. Whether you're a visitor or a local, Collected Works is a warm and welcoming place that keeps the community together and the book-loving culture alive and well in Santa Fe. Be sure to include a visit on your agenda. You might want to bookmark their link so you can check their calendar listings for the many events they host. Or sign up for their newsletter and stay in the know.