Wine Country
New Mexico's wine history dates back as far as 1629. Enjoy a day trip, or take a tour and let the tour guide drive you to discover some of our best wineries, vineyards and distilleries. Remember to drink responsibly.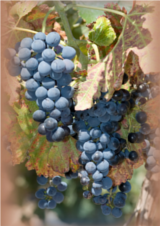 New Mexico Wine & Scenic Tours
We'll customize a tour to suit you, and we ensure you have a safe and fun day. Combine a delightful afternoon of wine tasting and a historical day of the never ending beauty of New Mexico's high desert, lush Bosque, red cliffs, and stunning native wines. We provide transportation, gourmet snacks and water, two for one wine tasting coupons and a wonderful experience of New Mexico wineries and vineyards.
Call to make a reservation or email Cindy Capelli:contact@newmexicowinetour.com.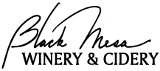 Black Mesa Winery
Remember to mention Santa Fe Selection whenever you visit or call us. We look forward to seeing you soon.
Black Mesa Winery in Velarde, half way between Taos and Sante Fe, produces Pinot Grigio, Syrah, Montepulciano,and Riesling grapes. When asked about the large choice in wines in the Tasting Room, Jerry says, "I can't make up my mind. I have a palate that enjoys many different wines and styles of wines and so do our customers."
We are happy to give you, or a group of your friends a tour! Please call us at least 24 hours in advance to schedule.